The Thyssen Museum organizes together with the Fondation Beyeler en Riehen / Basilea, a retrospective focusing on the artist Balthasar Klossowski de Rola (France, 1908 - Switzerland, 2001), better known as Balthus.
 The curator of the exhibition is Raphaël Bouvier, who has the support of Michiko Kono, and Juan Ángel López-Manzanares, including key paintings of all the stages of the author's career since its beginnings in the 1920s. All of these works expose numerous ways of intellectual interaction between the dimensions of space and time, in addition to the relationships between figure and object, which is the essence of his enigmatic work.
 Balthus is considered one of the great masters of twentieth century art, one of the most unique painters of his time with diverse and ambiguous works, both admired and rejected. The artist followed a path contrary to the one developed by the avant-garde, in Balthus's work clearly influenced by Piero della Francesca, Caravaggio, Poussin, Gericault or Courbet. In addition, his works also include references to more modern movements such as the Neue Sachlichkeit, as well as popular illustrations of 19th century children's books. Balthus developed a personal and unique form of avant-garde art that could classify him as postmodern with a figurative style that eludes labels.
 Using a pictorial language with strong forms and very delimited contours, his works incorporate numerous contradictions fusing tranquility with tension, as well as dream and mystery with reality or eroticism with innocence.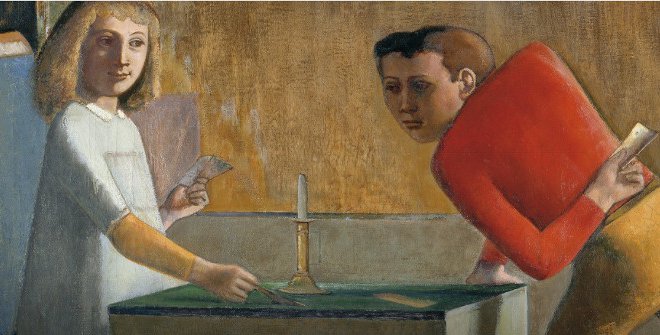 Toulouse-Lautrec and the spirit of Montmartre
Arte CaixaForum . Barrio de las Letras
From 20 february untill  19 May 2019
 At the end of the 19th century, the bohemian spirit and the artistic explosion that took place in the Parisian district of Montmartre attracted some of the most transgressive artists to its streets, cafes and neighborhoods.  
 The very streets of Montmartre and the entertainment that was found in the cabarets, the theaters, the concert cafes and the circuses was a strong inspiration for the artists. They not only attended the shows and participated in them, but they empathized with the vagabonds or prostitutes, and saw themselves outside the established society. The darker side of the life of finde siècle was reflected in the work of many talents. Toulouse-Lautrec represents a key figure to link the artists and intellectuals who placed Montmartre in the spotlight of the transgression and vanguard of the late s. xix  
Toulouse-Lautrec along with other great names of contemporary art such as Vincent van Gogh, Jean-Louis Forain, T. A. Steinlen, Pierre Bonnard and Édouard Vuillard, contributed to the birth of this groundbreaking artistic movement.  
In this exhibition, composed of more than 350 works from both public and private collections, we can breathe a bit of that bohemian atmosphere of Paris between centuries that flooded Montmartre.